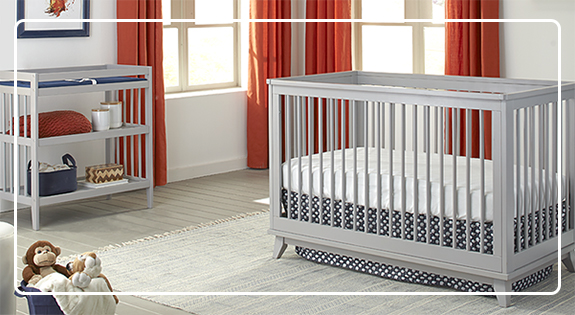 At Westwood Design, we are dedicated to the pursuit of "Beautiful Furniture, Thoughtfully Designed." With years of experience in nursery furniture design, engineering, and manufacturing, we know that genuine quality and considerate design are the fundamental elements of a beautiful, long-lasting piece of furniture.
Every Westwood Design piece is built to last from a child's birth, through adolescence, and even beyond. Each piece is build using solid wood and quality veneers secured with steel inserts, English dovetail joints, corner blocks, and more. These elements help to ensure that our furniture is tough and ready for years of continued use.
We actually design our own furniture, leaving imitation to the rest. Our expert designers combine beautiful surface details, rich finishes, and creative styles to form truly beautiful and unique pieces of furniture.
Product safety is of highest priority at Westwood Design. We use only top-quality finishing materials that are durable and safe. Our finishes are tested for lead content, phthalates, and other harmful chemicals. We complete and pass all testing required by the US government and JPMA certification program. For extra safety assurance, every production run of our furniture is additionally tested by independent quality control experts.
​If you would like to preview how our products are assembled, please view the "Assembly Instructions" page located under the menu item "Customer Care." We work hard to engineer our products to be easy to assemble.
If you have any additional questions, feel free to contact us and we'd be happy to help.